North Carolina city removes sculpture of soldier kneeling before cross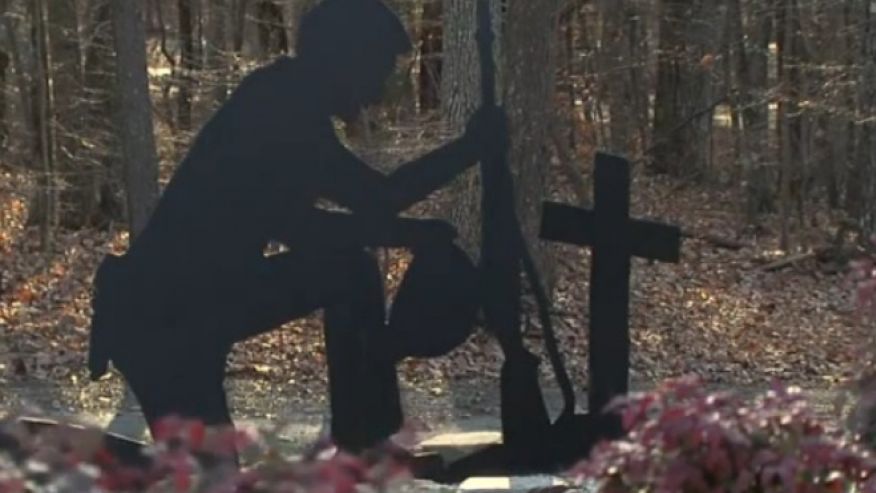 Until a few days ago, a war memorial in a public park in North Carolina included a metal sculpture depicting a soldier kneeling in prayer before a cross. But city officials voted to remove the sculpture to settle a lawsuit claiming the artwork promoted Christianity.
King, a small city of about 6,000 people 15 miles north of Winston-Salem, dedicated the memorial about a decade ago. But the statue was removed Tuesday night, immediately after The King city council voted 3-2 to end the lawsuit. Now, an empty hole can be seen where the statue once stood.
MyFox8 in Winston-Salem, reporting on the controversy the other day, said the memorial is on city-owned land but was paid for through private donations.