North Carolina taxpayers told in error they missed deadline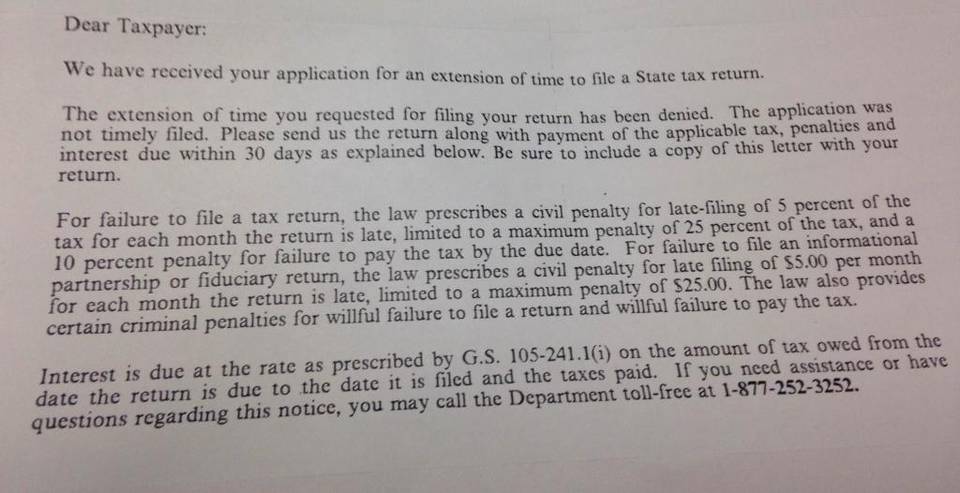 Hundreds of North Carolina taxpayers are fretting over letters they received in error stating they missed the annual Tax Day deadline to file requests for extensions on their taxes.
Rollin Groseclose, a certified public accountant at Johnson Price Sprinkle PA in Asheville, said he mailed paperwork for an extension on his own taxes on the April 18 filing deadline. A letter Groseclose received May 18, though, gave him 30 days to submit his return along with payment of the applicable tax, penalties and interest.
By then he had already heard that similar letters were going out to some of his clients.
The N.C. Department of Revenue sent out an estimated 7,600 letters in May denying extension requests on the basis of missing the April 18 deadline. The department now estimates a bit more than a third of those letters were sent erroneously.