NY Gov. Andrew Cuomo Announces Executive Order Against Anti-Israel BDS Movement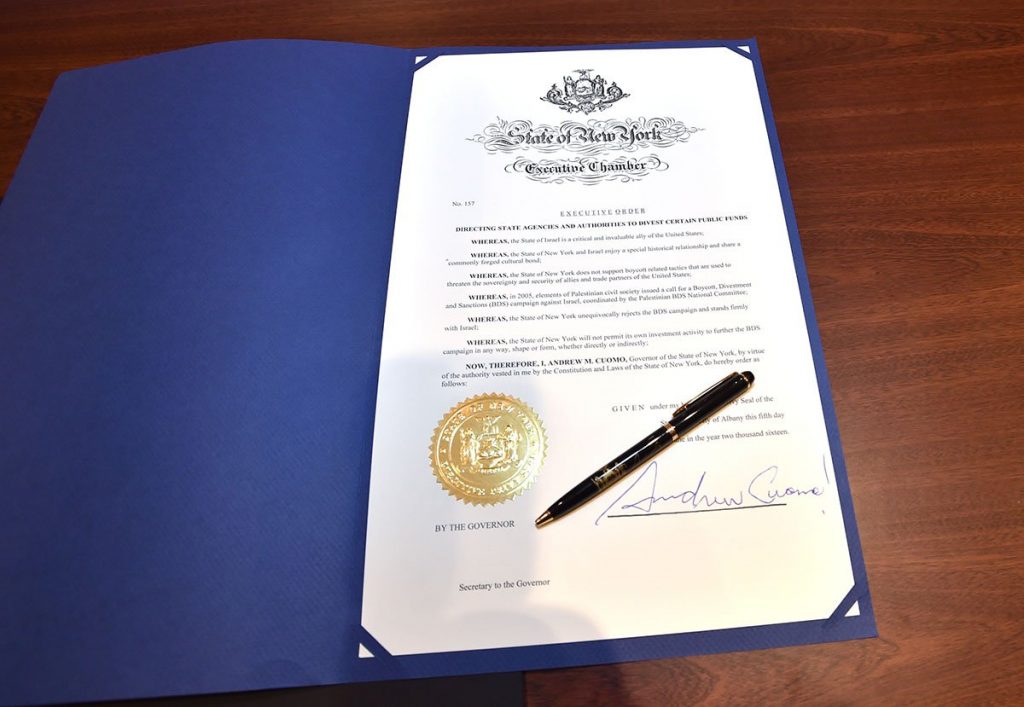 New York Gov. Andrew Cuomo announced Sunday that the state will be taking firm stance against the anti-Israel Boycott, Divestments and Sanctions (BDS) movement.
Rather than pursuing legislation, Cuomo signed an executive order directing state agencies to cease doing business with any group that associates itself with BDS protesters.
The governor announced the order ahead of the annual Celebrate Israel Parade in Midtown, Manhattan, Sunday morning.
Cuomo asserted that the BDS movement wages "economic attack[s]" against Israel, and that New York and Israel must both work to combat their "common enemy."