NYPD 'looking into' latest Anthony Weiner sexting claims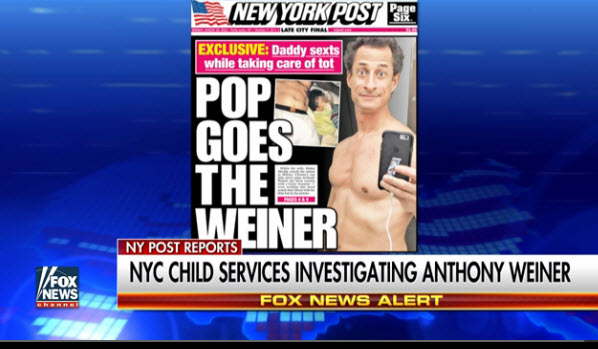 The Special Victims Unit of the New York City Police Department is "looking into" new allegations that former Rep. Anthony Weiner had a months-long sexting relationship with a minor, FoxNews.com has confirmed.
"Detectives are looking into it," an NYPD official said Thursday.
The inquiry comes after a new report said the disgraced former congressman in January began exchanging sexually explicit emails and texts with a 15-year-old high-school student.
According to DailyMail.com, the relationship was initiated by the girl, who reportedly contacted Weiner on Twitter because she eventually hoped to write a book about him.
Weiner told FoxNews.com Wednesday he knows he has a problem. "I have repeatedly demonstrated terrible judgement about the people I have communicated with online and the things I have sent," Weiner told FoxNews.com.