Obama's Chief Of Staff Calls For An End To Israeli 'Occupation'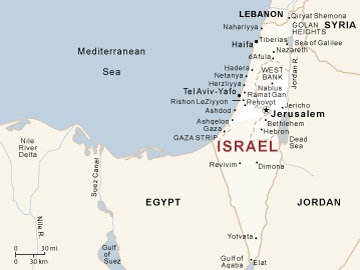 White House Chief of Staff Denis McDonough made clear in a speech to a left-leaning Israel advocacy group that President Barack Obama isn't letting Israeli Prime Minister Benjamin Netanyahu off the hook for his dismissal of a two-state solution.
That stance, as well as Netanyahu's suggestion also made in the closing days before last week's Israeli elections that he'd approved settlements in contested territory in Jerusalem for the strategic purpose of changing the borders are "so very troubling," McDonough told J Street's annual conference in Washington. He called the pro-Israel group, which opposes some of Netanyahu's policies, "our partner."
McDonough added that the White House isn't impressed by Netanyahu's efforts since last Tuesday to backtrack on what he meant when he said there wouldn't be a Palestinian state established so long as he's prime minister.