Obama's Hawaii Christmas vacations cost taxpayers $35 million over 8 years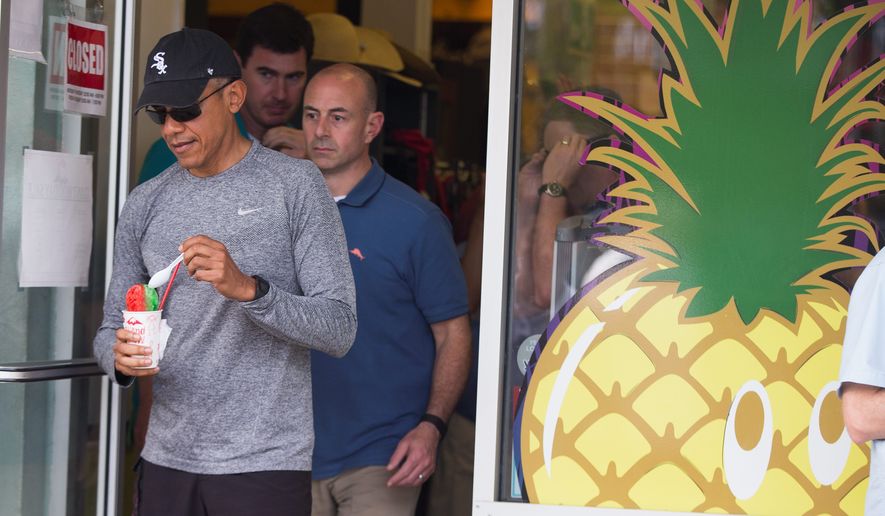 For the last time, taxpayers are paying for a Hawaiian Christmas vacation for President Obama and his family, an annual luxury getaway that has cost the Treasury easily more than $35 million over eight years.
Golfing on oceanside courses, dining at high-end restaurants and frolicking on stunning white-sand beaches where security guards keep other tourists at bay, the president and his family are in the midst of a 17-day holiday that requires dozens of Secret Service agents, military personnel and other government employees to guarantee their safety and ease of travel around Oahu.
The Obamas are once again renting a multimillion-dollar oceanfront home in Kailua, a town on the northeast side of the island where houses in the neighborhood fetch around $10 million. It's near golf courses and a Marine Corps base where the president goes for morning workouts at the gym.
One plantation-style house in Kailua touted online as the "Obama winter White House" is listed for sale for $8 million, featuring more than 7,000 square feet of interior space, 5.5 bathrooms, five bedrooms, a rock-walled pool and waterfall, three lanais (porches) and majestic ocean views.
The president's itinerary on Wednesday was typical — a workout at the gym followed by a motorcade trip to Bellows Beach.