Ohio governor: Bieber, Brady distracting Americans from debt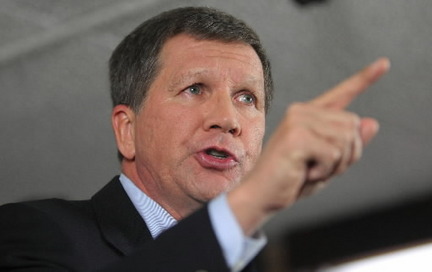 Ohio Gov. John Kasich (R) is blaming pop star Justin Bieber and football player Tom Brady for the nation's lack of attention on fiscal problems.
Speaking to "Fox News Sunday" about balancing the budget, Kasich said these celebrities are distracting people from focusing on more pressing issues like trimming away at the more than $18 trillion national debt.
"If we would go to a convention, instead of kids focusing on Justin Bieber and Tom Brady and deflated footballs, maybe they'd start thinking about Ben Franklin and Jefferson and Madison and Monroe and we could renew our country," Kasich said.