One dead, 19 injured after violence erupts at white nationalist rally in Charlottesville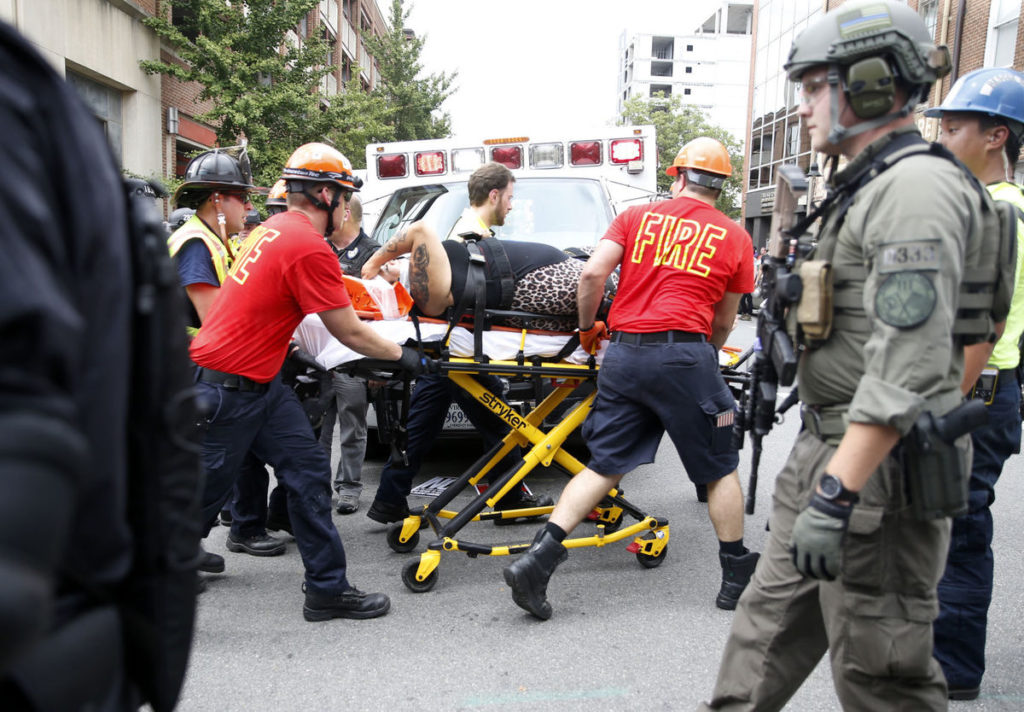 CHARLOTTESVILLE — A day that began with hectic brawls between a massive crowd of white nationalists and counter protesters ended in terror and death when witnesses said a car intentionally plowed into a crowd of hundreds of anti-racist protesters.
Officials said a 32-year-old woman was killed and 19 people were treated for injuries sustained during the crash, which took place just off a popular pedestrian mall in this progressive central Virginia college town.
"When it hit, it hit hard and people just started flying into the air," said Byron Woods, a Waynesboro resident who witnessed the crash. "This is a sad day today in this great United States we live in."
Witnesses said there was no question the collision was intentional, describing the gray Dodge Challenger appearing to speed up over the course of two blocks before it rammed into a stopped vehicle just ahead of the mass of the people, who were chanting anti-racist slogans.