Over 300,000 'Birthright Citizens' Born To Illegal Aliens This Year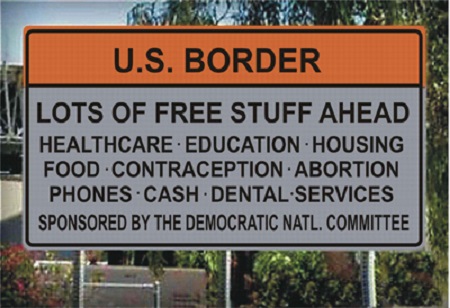 Immigration policy – and in particular what to do about the 11 million people in the U.S. illegally – is the new litmus test for the GOP. The arguments over "amnesty" and border security are stale, but the passions are not.
Scott Walker is only the latest candidate to stumble over the immigration tripwire. Though previously supportive of providing a path to citizenship for undocumented residents, now the Wisconsin governor is talking up border security. Advice to candidates: maybe it's time for some new policy ideas, like demanding an end to our so-called "birthright citizenship."
Among developed nations, only the U.S. and Canada still offer automatic citizenship to children born on their soil. Not a single European country follows the practice. We take this right for granted, but the evidence is that this entitlement encourages a booming birth tourism business (which undermines our immigration objectives) and virtually guarantees that the number of people in the country illegally will continue to grow.