Pataki, considering a run for president, plans N.H. trip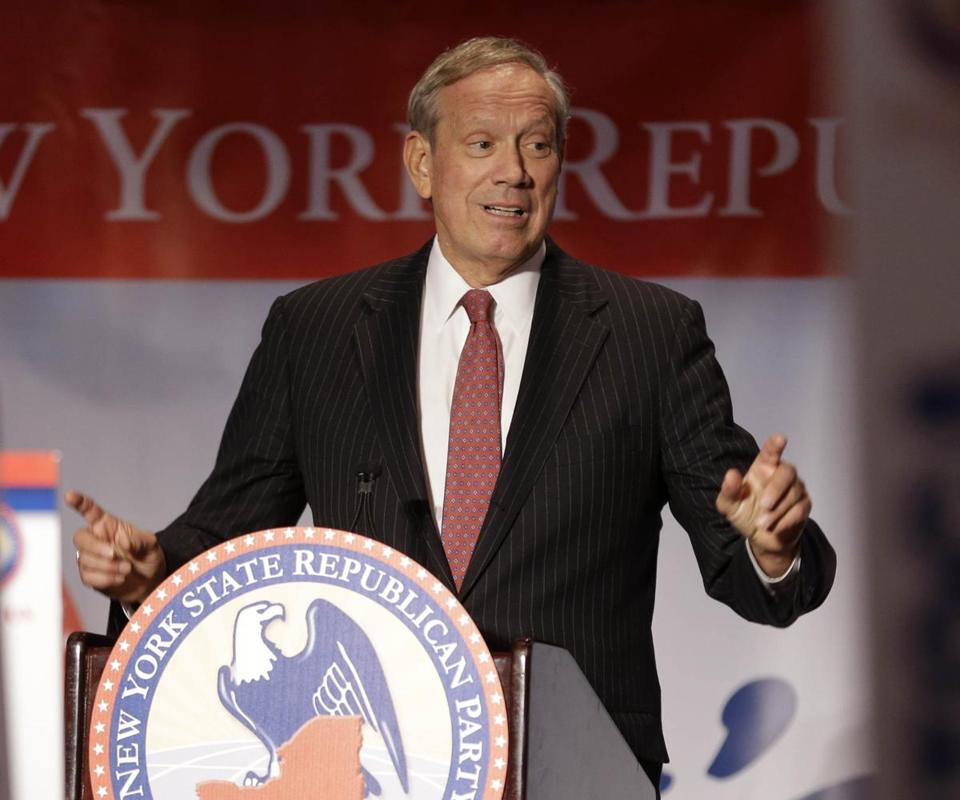 Former New York governor George Pataki will return to New Hampshire next week to address a local Republican fund-raiser and speak to college students.
The two-day visit on Tuesday and Wednesday marks his second visit to the Granite State this month. This visit also follows his announcement on Thursday that he formed a super PAC and told The New York Times, "If it weren't for the election laws today, I could be running for president."
All major candidates for president in 2016 are expected to have a super PAC along with their official campaigns, since a US Supreme Court ruling five years ago that super PACs can raise and spend unlimited money. Once Pataki becomes an official candidate he cannot coordinate with the super PAC. This means that Pataki may act like a presidential candidate but not declare himself one for months.