Paul NH visit to focus on guns, Common Core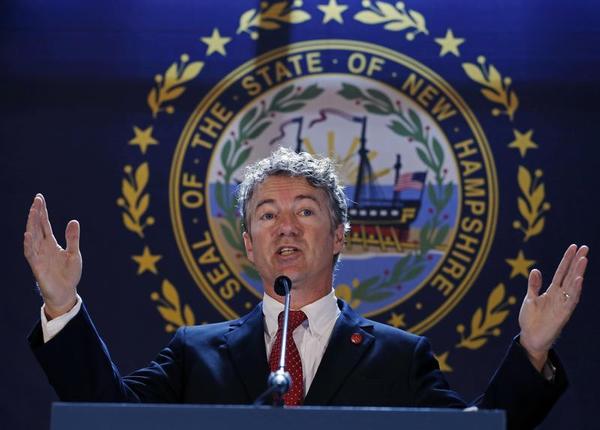 Sen. Rand Paul (R-Ky.) will visit the early voting state of New Hampshire on Wednesday to meet with business leaders, political leaders and activists ahead of a potential run for the Republican presidential nomination in 2016.
According to an email from RAND PAC, the political action committee backing Paul, the Kentucky Republican will focus on two issues in particular that are important to grassroots voters: guns and Common Core education standards.
Paul will hold a Second Amendment Supporters event at the Londonderry Fish & Game Club at noon on Wednesday. Later in the day, he'll hold a question and answer session on Common Core education standards.