Police Records Shed Light On Secret Military Training In USA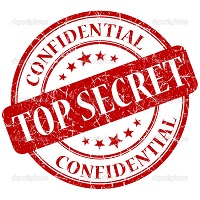 In August of 2014, military helicopters flew low over residential neighborhoods of Minneapolis and Saint Paul, engaged in a series of night-time training exercises. The exercises involved the Naval Warfare Development Group – a "special forces" component of the U.S. Navy – and were aimed at enhancing urban combat tactics.
Just as they had two years earlier, military personnel had come to the Twin Cities to conduct counter-terrorism training operations in an urban environment. And just as before, those operations commenced with little advance notice to the public.
Records obtained from the Minneapolis Police Department (MPD) by Public Record Media (PRM) indicate that, in many ways, the 2014 training was built upon foundations laid two years earlier. Correspondence between the U.S. Navy and the MPD involved many of the same figures who participated in the 2012 operation – most centrally, those tasked to the Minneapolis SWAT unit.
An April, 2014 e-mail from MPD's Jonathan Kingsbury to SWAT Commander Robert Skoro references the upcoming military exercise, and notes…