POLL: GOP POLITICAL OUTSIDERS TAKE MORE THAN 50 PERCENT IN NEW HAMPSHIRE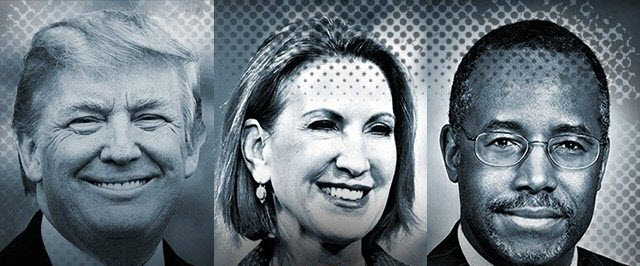 More than 50 percent of New Hampshire voters surveyed chose a political outsider as their top pick in the GOP presidential primary race, according to a new a poll by WBUR — Boston's NPR station.
GOP presidential candidate Dr. Ben Carson is closing in on GOP frontrunner Donald Trump in New Hampshire, according to the poll.
Carson recently tied Trump in one poll in Iowa and nationally he's jumped to second place behind Trump since the first GOP presidential primary debate last month.