Poll: Republicans closing in on Clinton in NH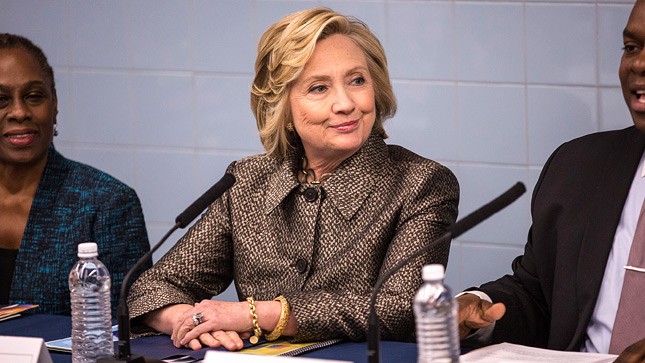 Three Republicans presidential hopefuls are within striking distance of Hillary Clinton in New Hampshire after her lead over the GOP narrowed this spring, according to a new poll.
Sens. Rand Paul (R-Ky.) and Marco Rubio (R-Fla.) and former Florida Gov. Jeb Bush (R ) now tie Clinton within the margin of error in hypothetical general election contests.
The survey, conducted by Bloomberg Politics and Saint Anselm, found that Bush and Rubio are Clinton's biggest competition in the Granite State. The two Floridians trails her by 2 percentage points each.
Paul came in next, trailing Clinton by 3 points, followed by Wisconsin Gov. Scott Walker (R ), who trailed her by 6 points.
Paul and Rubio have officially launched presidential bids, while Bush and Walker are expected to officially enter the race next month.