Poll shows Cruz up 5 points on O'Rourke in Texas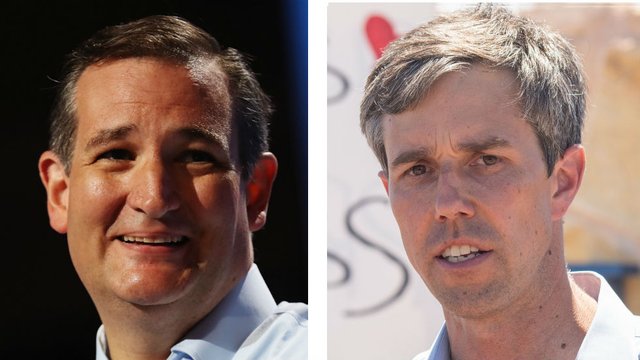 Sen. Ted Cruz (R-Texas) holds a 5-point lead over Rep. Beto O'Rourke (D-Texas) in one of the more closely watched Senate races in this year's midterm elections, a poll released Sunday found.
The Emerson College poll reported 47 percent of likely voters support the incumbent, while 42 percent back O'Rourke. Another 8 percent of voters are undecided.
Cruz maintained an overall edge in the survey despite lagging behind O'Rourke in terms of favorability.
Half of those surveyed gave O'Rourke a favorable rating, compared to 38 percent unfavorable, while 48 percent said they view Cruz favorably and 44 percent view him unfavorably.