Pro-free trade GOP senators facing tough re-election bids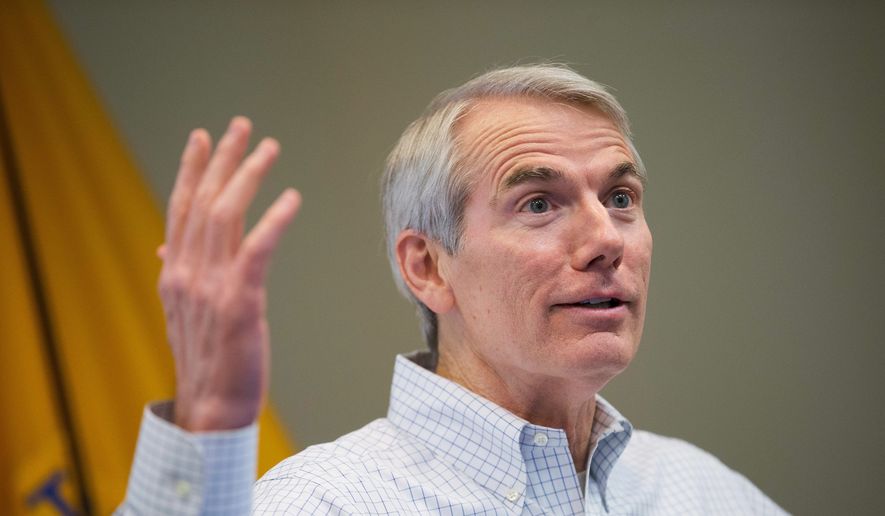 Republican Sens. Rob Portman and Pat Toomey have been forceful advocates for free trade agreements during their careers in Washington — making their re-election bids all the tougher this year, when they'll need to count on the very anti-free trade voters being courted by their party's new leader, Donald Trump.
Mr. Portman, finishing his first term as senator from Ohio, and Mr. Toomey, completing his first term from Pennsylvania, both supported normalizing trade relations with China during previous stints in the House.
Mr. Portman also voted for the North American Free Trade Agreement, while Mr. Toomey, who came to the House later, has vociferously defended the deal.
They now find themselves facing not only skeptical voters but also a fierce opponent at the top of their party ticket in Mr. Trump, who on Tuesday said he would demand NAFTA be renegotiated or outright scrapped.