Pro-life protester, 15, forgives woman who punched her outside Planned Parenthood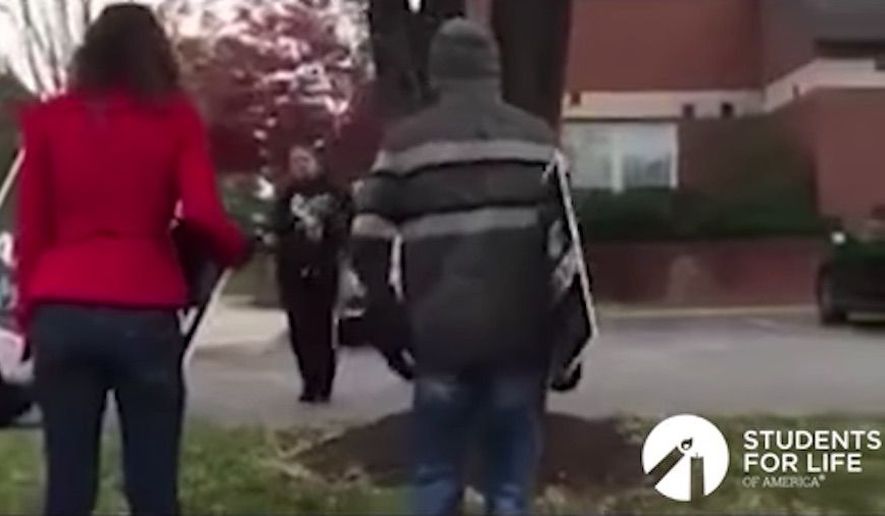 A 15-year-old pro-life activist has publicly forgiven a woman who assaulted her outside a Planned Parenthood in Virginia over the weekend.
Purity Thomas and several other Students for Life of America members were protesting abortion outside the Planned Parenthood in Roanoke on Saturday when an irate woman approached the group and tried to take their signs. A video of the encounter posted by Students for Life showed the woman cold-cocking Purity and walking away as the teen fell to the ground.
Purity told pro-life website LifeSiteNews that the altercation started after another activist named Serena offered the woman "other resources" for help. The woman then exploded, Purity recalled, and threatened to beat the protesters up.
One of the activists started filming after the woman grabbed one of their signs and destroyed it, the teen said. She said the woman assaulted her after she offered to pray for the woman.