Protesters mob Va. governor candidate as he defends Confederate statue…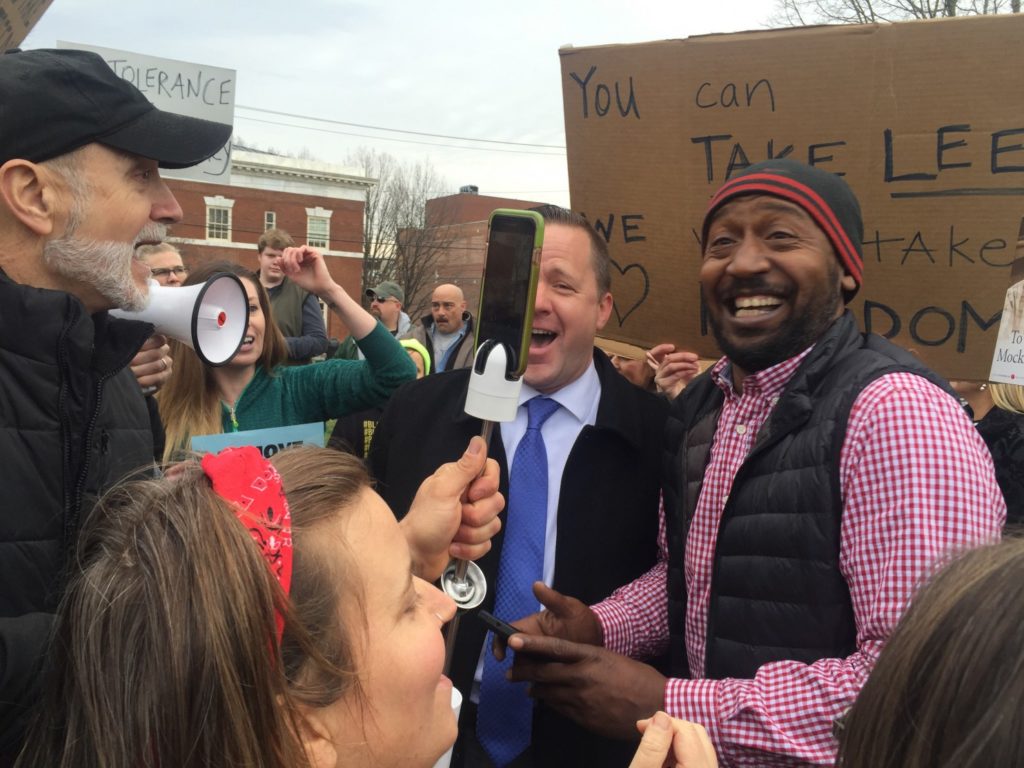 CHARLOTTESVILLE — Republican gubernatorial candidate Corey Stewart came to this town to defend its statue of Robert E. Lee in a downtown park, only to be swarmed by dozens of protesters who shouted him down everywhere he went.
It was the harshest reception yet for the provocative chairman of the Prince William Board of County Supervisors, who is campaigning for the GOP nomination for governor as Virginia's Donald Trump, with a hard-line stance against illegal immigration.
A divided Charlottesville City Council's decision last week to remove the statue of the Confederate general gave Stewart an opening to appeal to his base. On social media, he urged people to "defend Virginia's heritage," likening those who wanted to remove the statue to tyrants and Nazis.
But when he tried to take his message to this college town Saturday morning, protesters shouting "White supremacy has got to go!" drowned out his interviews and conversations.
Stewart took it in stride, frequently grinning and trying to chat up his detractors. In an interview, Stewart welcomed the protests and the attention they would bring, believing they would buttress his pitch as a conservative standing up to an intolerant left and "political correctness."