Puerto Rico governor says he will not resign but will not seek reelection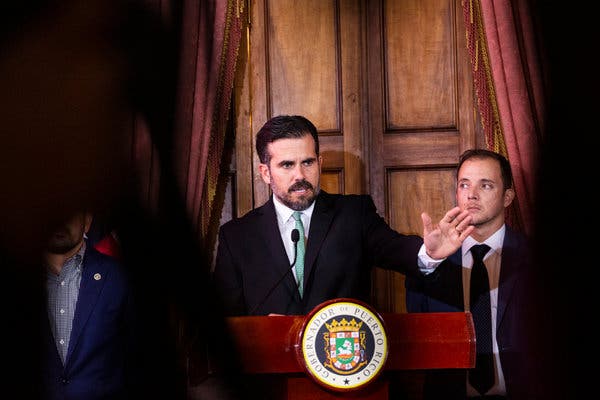 As demands for the resignation of Puerto Rico Gov. Ricardo Rosselló reach fever pitch among growing protests in San Juan, the embattled territory head announced Sunday that he would not seek another term, but remains steadfast against resigning.
Rosselló has been plagued with controversy since leaked chats between him and several government officials revealed multiple incendiary and unprofessional conversations. The 900 pages of leaked documents detailed chats in which the governor and others made homophobic and misogynistic jokes, as well as insinuations that journalists should be attacked.
In one conversation, another official joked about possibly shooting a Puerto Rico lawmaker of another party, to which Rosselló replied, "You'd be doing me a great favor."
Protesters gathered last Sunday in San Juan called "Ricky resign!" and "We will kick you out!" from in front of the Capitol building.