Putin Threatens To Aim Nuclear Missles At Denmark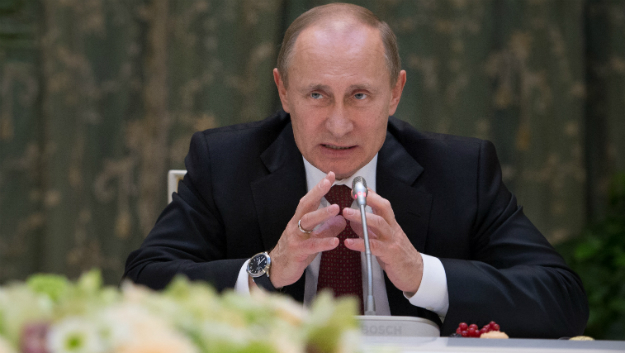 Russia threatened to aim nuclear missiles at Danish warships if Denmark joins NATO's missile defense system, in comments Copenhagen called unacceptable and NATO said would not contribute to peace.
Denmark said in August it would contribute radar capacity on some of its warships to the missile shield, which the Western alliance says is designed to protect members from missile launches from countries like Iran.
Moscow opposes the system, arguing that it could reduce the effectiveness of its own nuclear arsenal, leading to a new Cold War-style arms race.
In an interview in the newspaper Jyllands-Posten, the Russian ambassador to Denmark, Mikhail Vanin, said he did not think Danes fully understood the consequences of joining the program.