Rand Paul: Hillary Clearly Broke The Law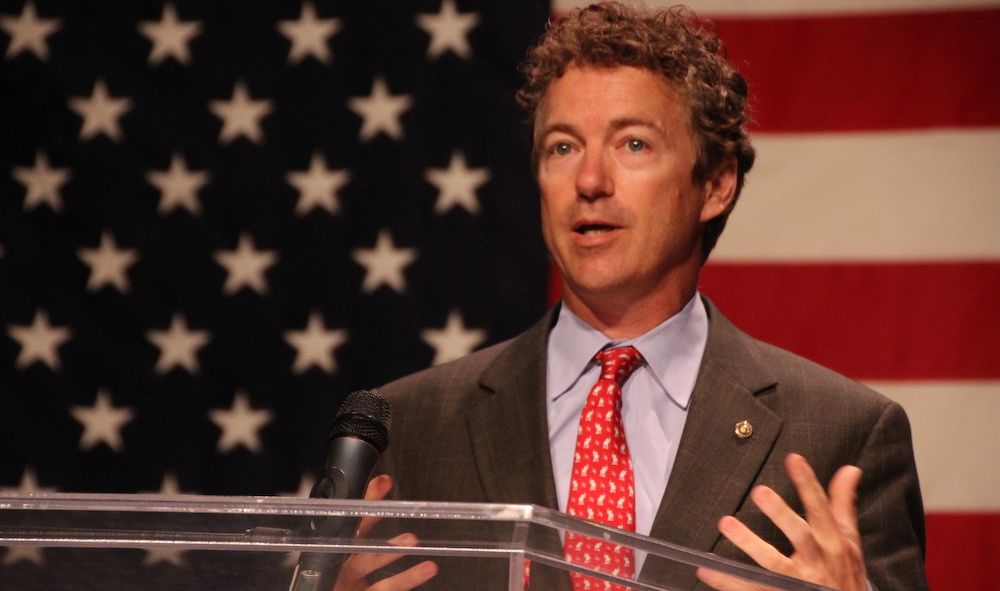 Sen. Rand Paul… says former Secretary of State Hillary Clinton 'clearly broke the law" by using a private email system. That makes him the first major Republican and potential challenger of hers to say so.
"I think she clearly broke the law," Paul, a likely 2016 GOP presidential candidate, said.
"In fact, she fired one of her ambassadors for not using government email. I think people don't like hypocrisy. She also has said she did it for convenience because she didn't want to have two phones—but of course within days she had admitted that she does have two phones."
"I think convenience, which is her excuse at this point—to carry just one phone—I think that convenience should never trump national security. I think when she says, "oh I never transmitted classified information" the problem is is that her schedule is classified."