'Real Men Provide, Real Women Appreciate It' billboard in N.C. sparks interest, protests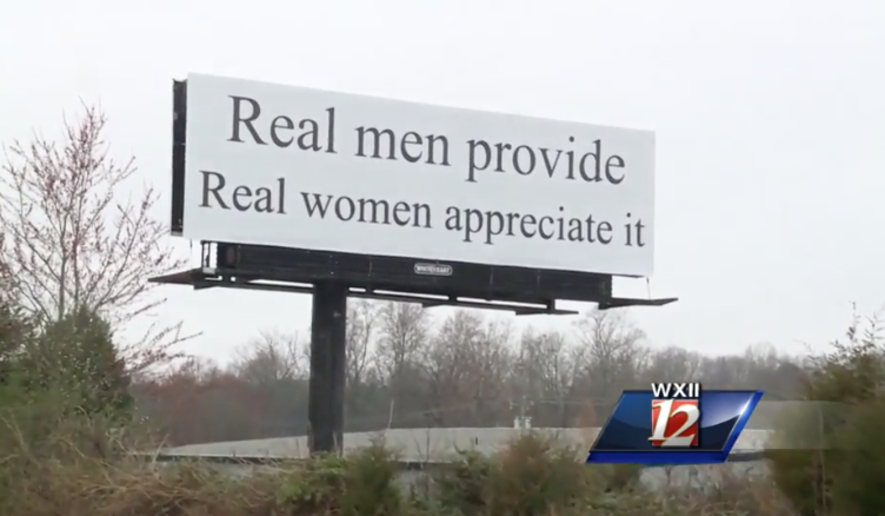 An anonymous seven-word slogan on a billboard in Winston-Salem, North Carolina, has piqued the curiosity and ire of passersby with its simple but cryptic message: "Real men provide, Real women appreciate it," reads the black text on a plain white background.
The Greensboro News & Record reported Wednesday that the advertising company that owns the sign says the client who paid for it wishes to remain anonymous, for now, although some kind of "announcement" is coming soon, according to company President Bill Whiteheart.
Whatever the organization is, it had at least $2,000 to drop on the ad. That's the cost keeping the sign in place for the agreed-upon 30 days, Mr. Whiteheart told the News & Record.
While the seven-word message could be taken in a number of ways, a group of protesters gearing up for a demonstration Sunday see the sign as sexist.