Record Surge Of Unscreened Muslims Entering The U.S.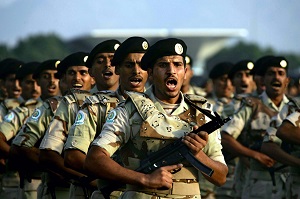 Muslim immigration from dangerous nations is dramatically higher in recent years, and government assurances that immigrants are being properly screened is "a farce," according to accomplished author and columnist Paul Sperry.
"It's a huge surge under Obama. In the last three years, he's averaged 100,000 new immigrants from Muslim nations a year. That is very alarming. It's more than we're importing both from Central America and Mexico combined. This is a big shift in immigration flows," said Sperry, who is the author of "Infiltration: How Muslim Spies and Subversives Have Penetrated Washington" and co-author of "Muslim Mafia: Inside the Secret Underworld That's Conspiring to Islamize America."
"It's really insane what we're doing. No one's really talking about it, but this mass immigration from Muslim countries poses a serious national security threat," said Sperry, who is also a Hoover Institution media fellow and former Washington bureau chief of WND. Sperry frequently writes for the New York Post and Investor's Business Daily.
The stated reason for the influx in recent years is the rise in refugees from war-torn nations like Syria and Iraq. The number of people accepted from Syria in particular baffles Sperry, who said there is a long standing policy of keeping Syrians at bay.