Rep. Duncan Hunter and his wife are accused of misspending $250,00 in campaign funds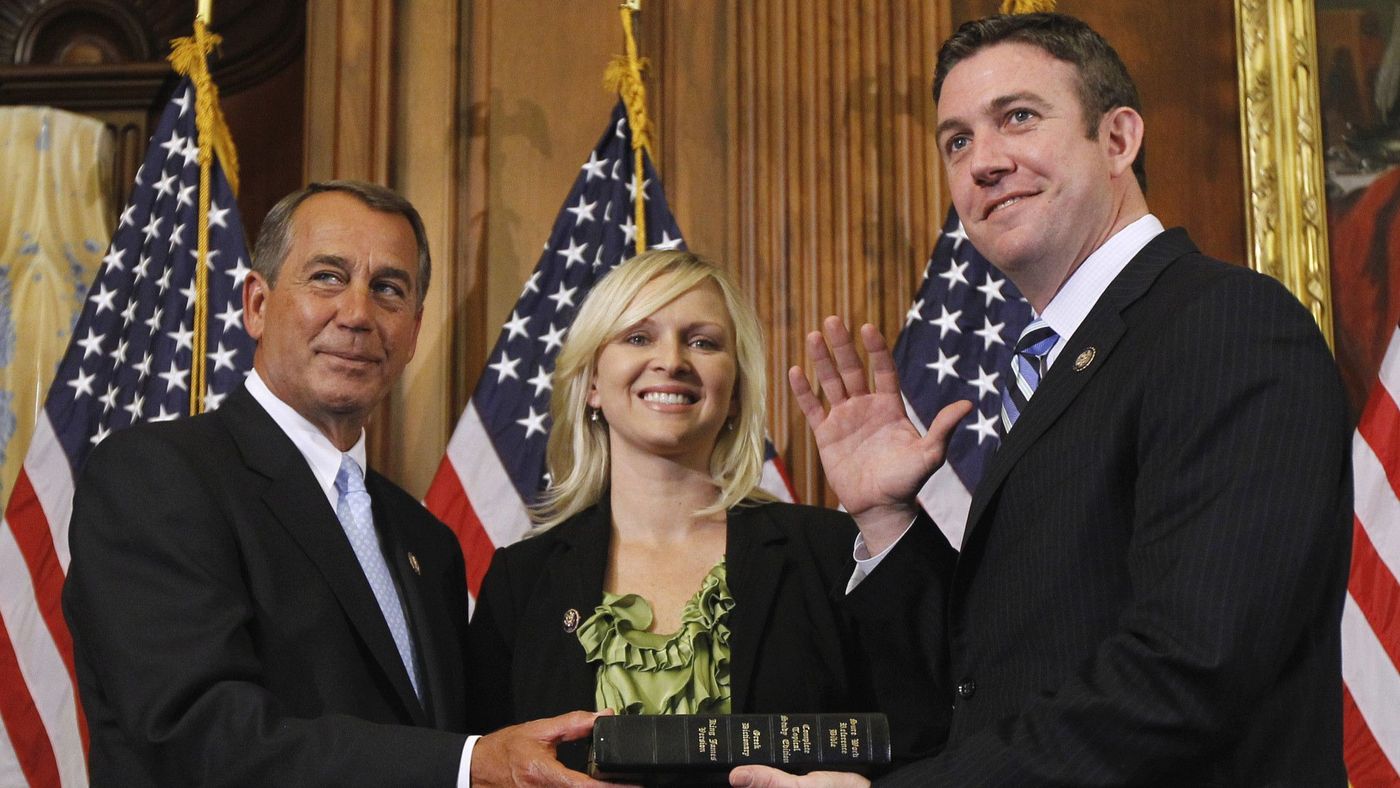 They dropped more than $14,000 on a family vacation in Italy. They racked up $3,300 at In-N-Out, Carl's Jr, Taco Bell and other fast-food restaurants. Over the years, prosecutors allege, Rep. Duncan Hunter and his wife, Margaret, picked up Fandango movie tickets, a $250 airplane ride for the family rabbit, video games and vitamins from Costco — and once, 30 tequila shots for a bachelor party.
"Our treat," Hunter (R-Alpine) and his wife told their friends when they picked up the $1,164 tab at the Montage resort in Laguna Beach for food and drinks.
A federal grand jury indicted the couple Tuesday, alleging they funded a lavish lifestyle of travel, fine dining, gifts and other expenses by illegally using campaign money, then filed false campaign finance reports with the Federal Election Commission to cover it up.
Prosecutors said the Hunters spent more than $250,000 on personal expenses that they concealed as campaign-related gifts, donations and travel.