Report: Laura Ingraham Considering Senate Run in Virginia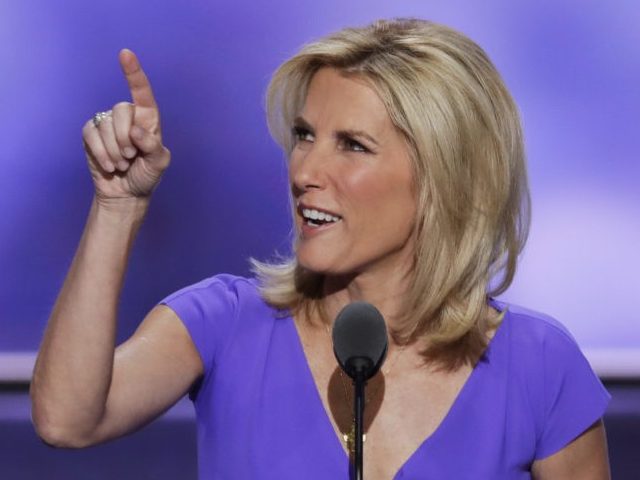 Conservative talk radio personality Laura Ingraham is eyeing a Senate run in Virginia to challenge Democratic Virginia Sen. Tim Kaine, the Washington Examiner reports.
Sources say that several party insiders have approached her with the subject and she is considering it.
Peter Anthony, Ingraham's business partner, has already snatched up several website domains in preparation for her Senate run, such as ingrahamsenate.net, ingrahamsenate.com, ingrahamforvirginia.com and ingraham2018.com.