Republican Utah lieutenant governor apologizes to LGBT community: 'My heart has changed'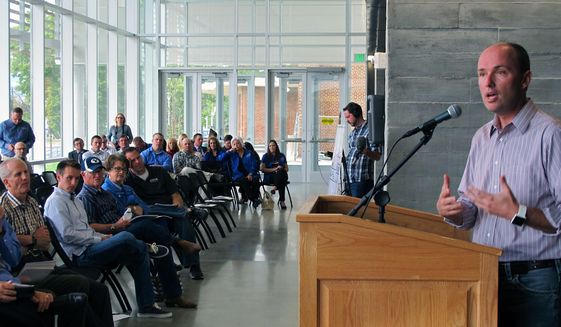 Utah Lt. Gov. Spencer Cox apologized to the LGBT community at a vigil honoring the victims of the Orlando terrorist attack, saying he hasn't always been kind to gay people or supportive of their rights.
"I begin with an admission and an apology," the Republican told thousands of mourners gathered Monday night at the Salt Lake City and County Building, according to a transcript posted Tuesday by KSL.com. "First, I recognize fully that I am a balding, youngish, middle-aged, straight, white, male, Republican politician … with all of the expectations and privileges that come with those labels. I am probably not who you expected to hear from today."
Mr. Cox said he grew up in a small, rural town and sometimes picked on children who were different than him.
"I didn't know it at the time, but I know now that they were gay. I will forever regret not treating them with the kindness, dignity and respect — the love — that they deserved. For that, I sincerely and humbly apologize," he said.