Richmond's Stuart statue splattered with tar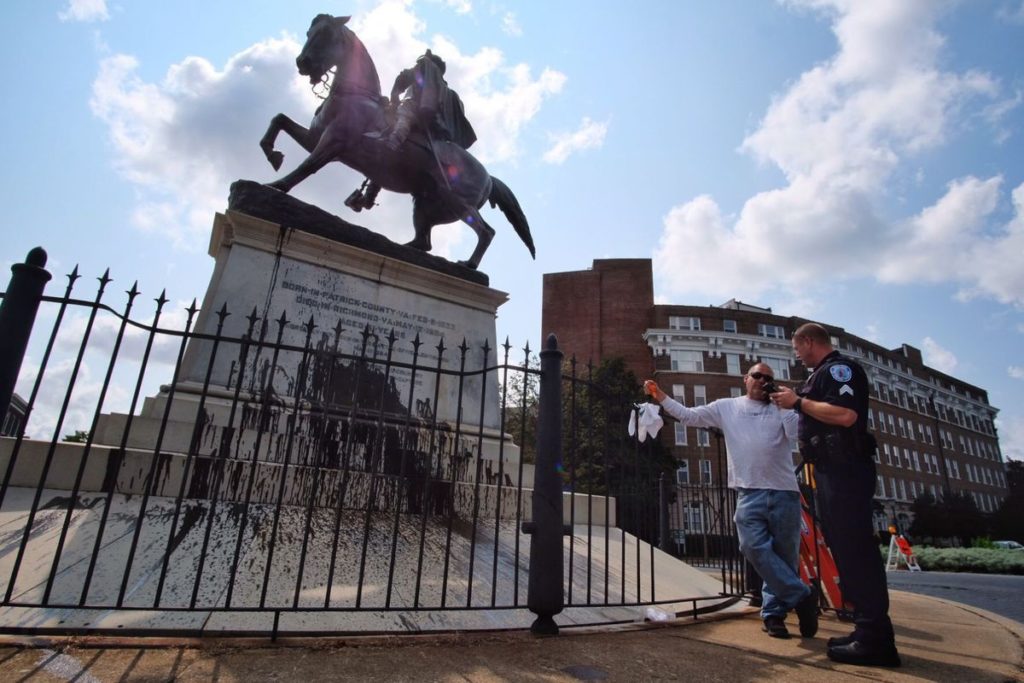 A contractor hired to clean the J.E.B. Stuart statue in Richmond says pine tar was splattered on the Confederate monument.
A worker with the company Envirowash said the tar will come off.
The statue of the Confederate general stands at the intersection of Lombardy Street and Monument Avenue.
Monument Avenue, a National Historic Landmark District, features statues of other Confederate leaders — Gens. Robert E. Lee, Jefferson Davis, Thomas "Stonewall" Jackson and oceanographer Matthew Fontaine Maury.