Roger Stone Planning Run for Marco Rubio's Senate Seat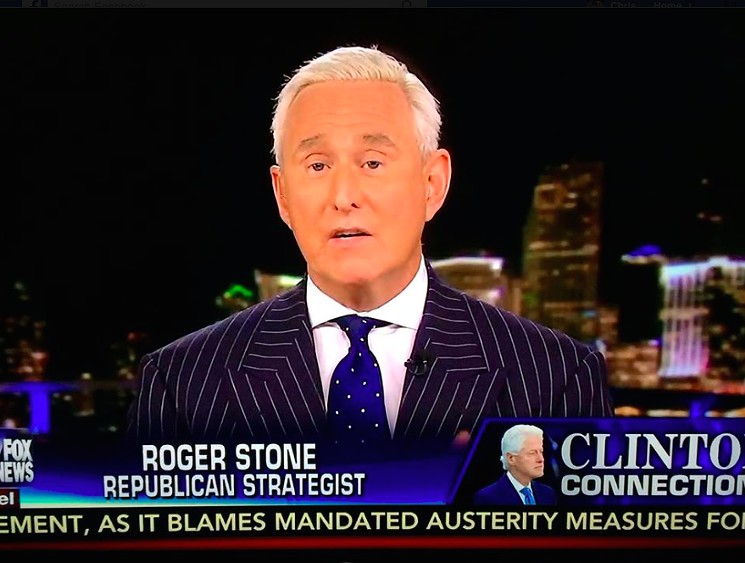 Political "hit man" Roger Stone — Richard Nixon's "dirty trickster," Scott Rothstein's former political czar, and Tricky Dick face tattoo owner — might be looking to throw his hat in the ring for Marco Rubio's vacated U.S. Senate seat.
Stone, a Libertarian, has announced he is forming an exploratory committee to run for Rubio's seat as the senator makes his own run for the White House in 2016.
Stone had previously made a run at the governor's mansion but eventually pulled out of the race, citing that running in an intraparty race would drain resources to the candidate who would eventually with the general election. New Times reported in 2013 that Stone was planning to run for governor on a platform that legalized weed and same-sex marriage.
Adrian Wyllie became the eventual Libertarian candidate and ran on the same platform. Stone backed out and endorsed Wyllie.
But now Stone is looking to get back into the thick of it and believes he has the backers to get it done, and he's looking to get back on the legalizing-marijuana bandwagon.