Ron DeSantis leading Adam Putnam by double-digits is…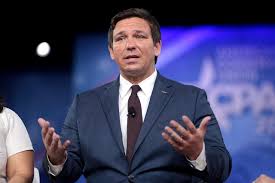 Florida's political class awoke this morning to news that U.S. Rep. Ron DeSantis leads Agriculture Commissioner Adam Putnam by twelve points among registered voters in the race for the Republican gubernatorial nomination.
However, if there is one small pleasure we can all take away from the poll, it's this … Remember when the DeSantis campaign's internal polling was made public (first on Florida Politics)? Like Fabrizio's survey, that poll showed DeSantis up by 17 points.
Actually, what's absurd is that the Times has not made a personnel change in Smith's department.
Of course, Smith wrote a, um, riveting blog post yesterday about how now is the time for Putnam to start worrying.