Roy Moore delivers red meat for the base in Washington speech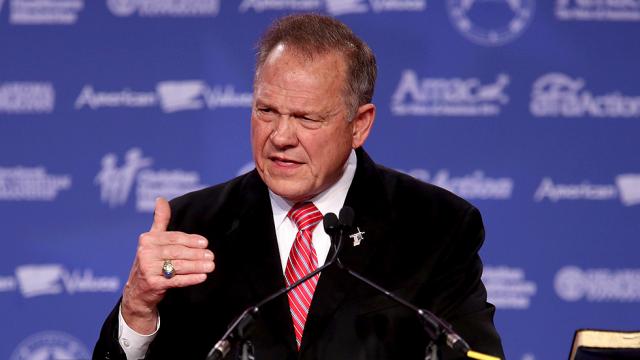 Alabama Senate candidate Roy Moore delivered a red-meat speech to an audience of Christian conservatives on Friday, remarks that played  to his base ahead of a December special election.
The former state Supreme Court justice criticized his party for abandoning the plan to repeal ObamaCare in favor of a replacement plan, defended his religious conservatism and rattled off Bible quotes from memory.
"When Donald Trump was elected in November 2016, shortly thereafter we had a spring of great hope in our country. If you were like me, you felt a burden lifted from your soul," Moore said Friday at the Family Research Center's Values Voter Summit, a Christian conservative conference in Washington D.C.
"God has a reason for that. He's given us a window of opportunity — a time we can bring our nation back or suffer the consequences. It's a time of action, not a time to sit back and do nothing."