Roy Moore: 'Reds and yellows' remark about religious song, not race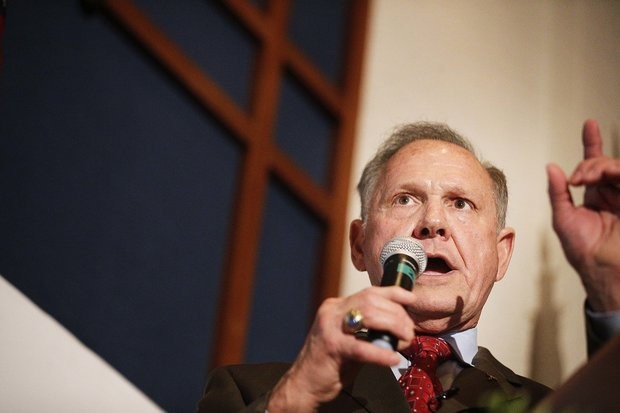 U.S. Senate candidate Roy Moore said Monday that his remarks about fighting between "reds and yellows" was a reference to the religious song "Jesus Loves the Little Children" and not a remark about race.
Moore made the remarks during a campaign stop Sunday while arguing that the country has to get back to "virtue and morality."
"There's time in our history where we did. Once such time was [after] war between the states" Moore said. "Brother against brother, North against South, party against party. What's changed? Now we have blacks and whites fighting, reds and yellows fighting, Democrats and Republicans fighting, men and women fighting. What's going to unite us? What's going to bring us back together? A president? A Congress? No. It's going to be God."
The Moore campaign said the former Alabama Supreme Court chief justice's remarks were taken out of context.