Rubio Unveils Plan To Increase Taxes On Middle-Class Americans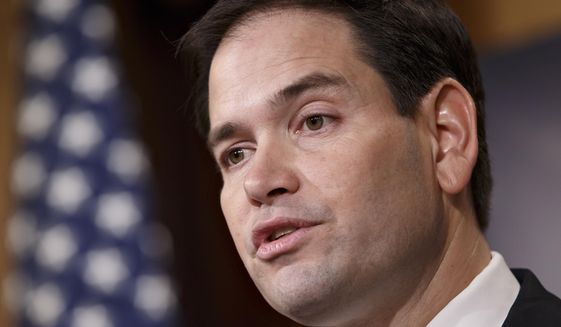 According to Politico, Rubio's plan is designed to "reward families with children while slashing levies on business and investment income but keeping a top rate personal income rate of 35 percent, far higher than many Republicans would like."
Though 35 percent is a slight cut from the current top rate of 39.6 percent, Politico noted that because it could apply to incomes as low as $75,000, Rubio's plan could actually represent a tax hike for anyone making over $75,000.
"You think, 'OK, this guy will be small government. Low taxes. He will be the man,'" Beck said on his radio program. "Not so much."
Beck's co-host Stu Burguiere noted that there are tax credits for children, but Beck said the government has no business adjusting your taxes based on the size of your family.