Russian spy ship spotted closer to US, near Navy submarine base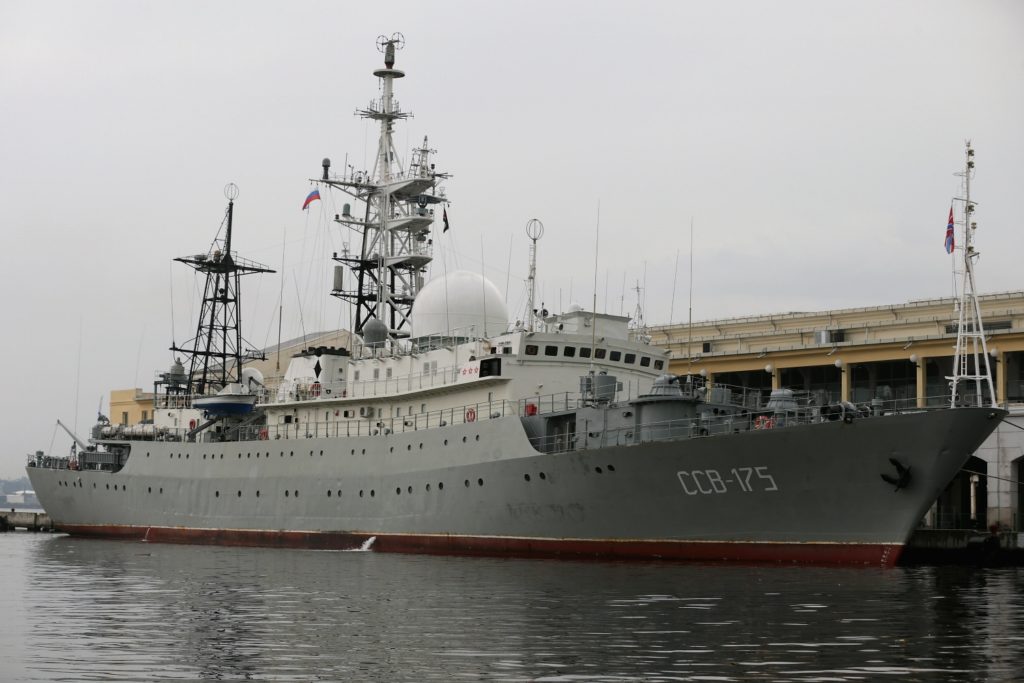 The Russian spy ship Viktor Leonov on Wednesday morning was spotted 40 miles closer to the U.S. — and not far from a Navy submarine base in Connecticut, a U.S. official told Fox News.
The ship was spotted 30 miles south of Groton, Conn., but it remained in international waters. The U.S. territorial boundary extends 12 miles from the coast.
A pair of Russian Su-24 jets pass within close proximity of the guided-missile destroyer USS Porter in an aggressive action taken by Russia on Friday. (U.S. Navy)
The Russian spy ship was currently "loitering" in the water, the U.S. official said.
"We are aware of the vessel's presence," said Lt. Col. Valerie Henderson, a Defense Department spokeswoman. "It has not entered U.S. territorial waters. We respect freedom of navigation exercised by all nations beyond the territorial sea of a coastal State consistent with international law."