Santa Clara police threaten to boycott 49ers games in wake of Kaepernick controversy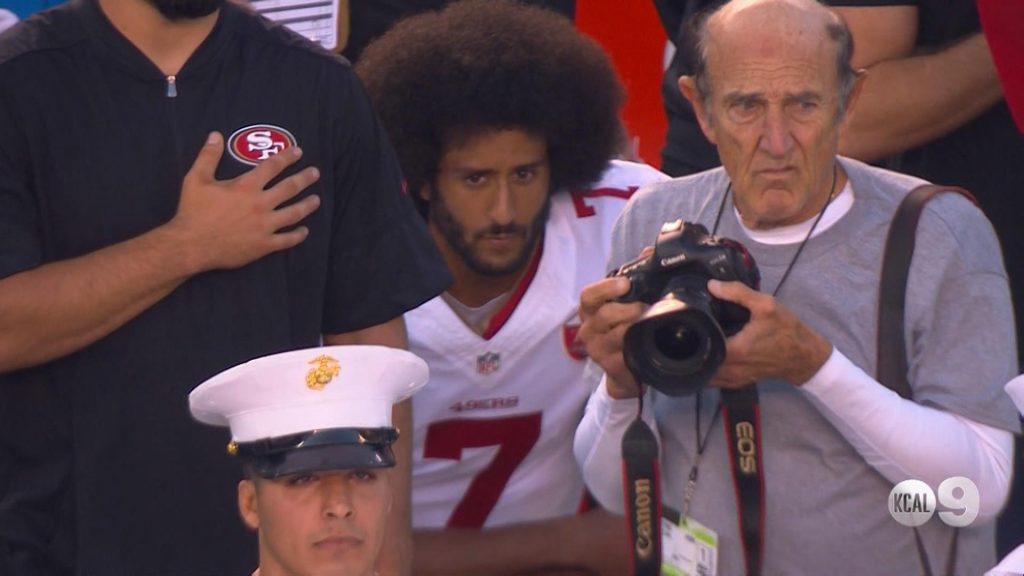 Authorities in Northern California have threatened to stop working San Francisco 49ers games in response to Colin Kaepernick sitting during the national anthem in protest of police brutality and racial injustice.
In a letter obtained by KNTV, the Santa Clara police union told the 49ers organization that officers wouldn't work at the stadium if it doesn't "take action" against Kaepernick over his protest. The station noted that about 70 Santa Clara police officers work eight home games per year.
"The board of directors of the Santa Clara Police Officer's Association has a duty to protect its members and work to make all of their workings environments free of harassing behavior," the letter added.
Kaepernick's decision to sit for the national anthem and to wear socks in practice depicting pigs as cops has drawn much scrutiny from the Santa Clara officers. Police said they are angered and frustrated with the 6-year veteran.
The 49ers released a statement in support of Kaepernick's freedom of expression as soon as the backlash started to begin.