Satanic "Christmas" Display Vandalized… Again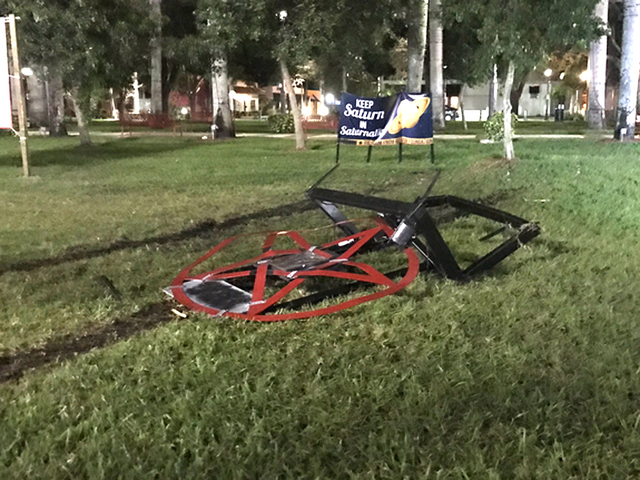 BOCA RATON, Fla. – A Satanic display that has been causing controversy for weeks in Boca Raton was vandalized again overnight.
An unidentified man called WPTV-TV around midnight to report that the 10-foot pentagram sitting in Sanborn Square was torn down.
The caller said he works near the square and noticed tire tracks at the scene with the pentagram torn down and lying on the grass.
The display was put up recently by Preston Smith, a Boca Raton Community Middle School teacher.
Parents said Monday they were in the process of drafting a petition and planning a protest, asking Palm Beach County School superintendent Robert Avossa to remove Smith from the school.
Parents are concerned that Smith's actions are setting a bad example in the classroom.