Scott Walker greenlights $250 million in taxpayer funds for NBA arena, angers fiscal conservatives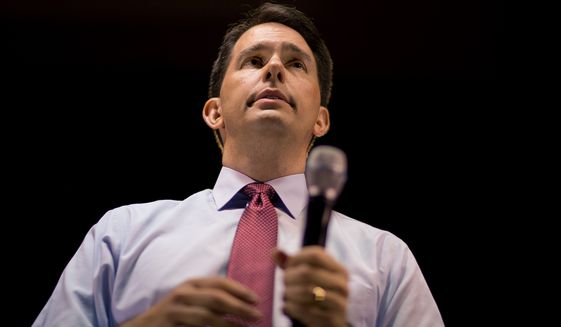 Wisconsin Gov. Scott Walker will sign legislation Wednesday committing state taxpayers to pony up $250 million to help build the Milwaukee Bucks a new basketball arena, drawing fire from tea party leaders, who say it undercuts his claims to be a fiscal conservative champion.
Battling for the Republican presidential nomination amid a crowded field, Mr. Walker argues that the financing deal — which splits the $500 million cost of the 17,000-seat, multi-use facility between the National Basketball Association team's owners and taxpayers — is the only way to keep the franchise from leaving town.