Scott Walker sprinkles 2016 themes into Wisconsin address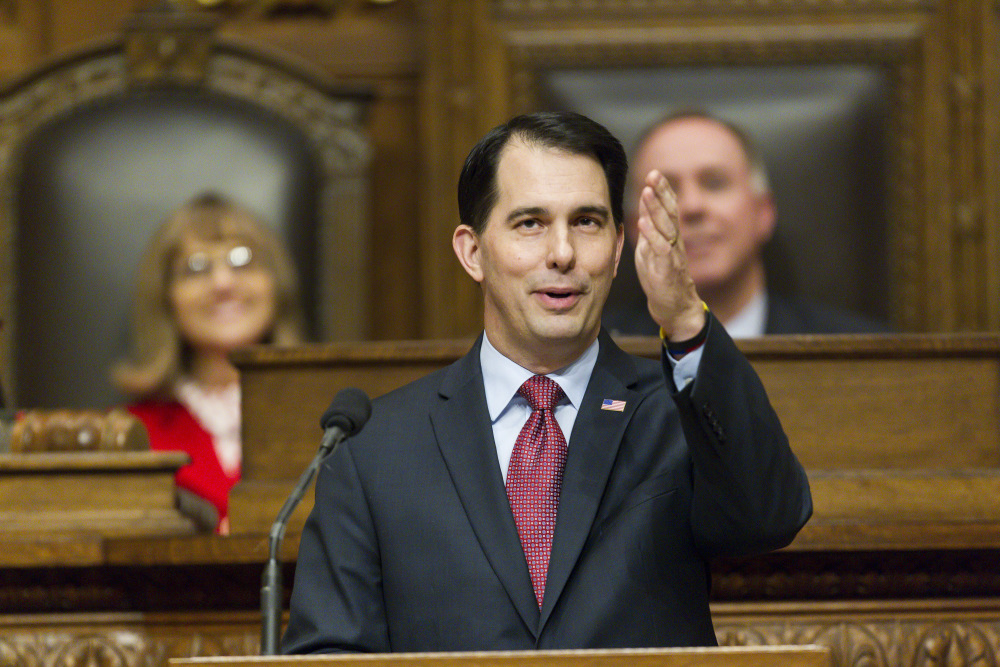 Amid Wisconsin Gov. Scott Walker's State of the State address were subtle messages for a possible presidential campaign.
The Republican outlined his plans to tackle the state's fiscal challenges in a Tuesday night speech and stressed "more people are working, while fewer are unemployed" and that property taxes are lower now than when they were four years ago when he first took office.
Those points — part of what Walker referred to as the "Wisconsin Comeback" in his remarks — could be repeated often in a national campaign.
He also made references to the need for smaller government and reducing burdensome regulations on business that come from Washington — principles that have long become part of the conservative mantra.