Secret Service Agent Facing Allegations Of Sexual Assault Against Female Subordinate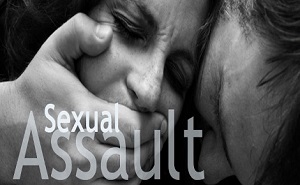 The Secret Service has put a senior supervisor on leave and suspended his security clearance after a female employee accused him of assaulting her after-hours at agency headquarters last week, the agency said Wednesday.
The D.C. police's sex-crimes unit and a government inspector general are investigating the female agent's allegation that Xavier Morales, a manager in the security clearance division, made unwanted sexual advances and grabbed her on the night of March 31 after they returned to the office from a party at a downtown restaurant, according to two law enforcement officials with knowledge of the probe.
The woman told police and agency investigators that Morales, her boss, told her during the party at Capitol City Brewing Company that he was in love with her and would like to have sex with her, according to two people briefed on her statements. In the office later, she alleged, Morales tried to kiss her and grabbed her arms when she resisted, according to the two people briefed on her complaint. The woman alleged that the two scuffled until Morales relented.