Sheriff links 'national rhetoric' to murder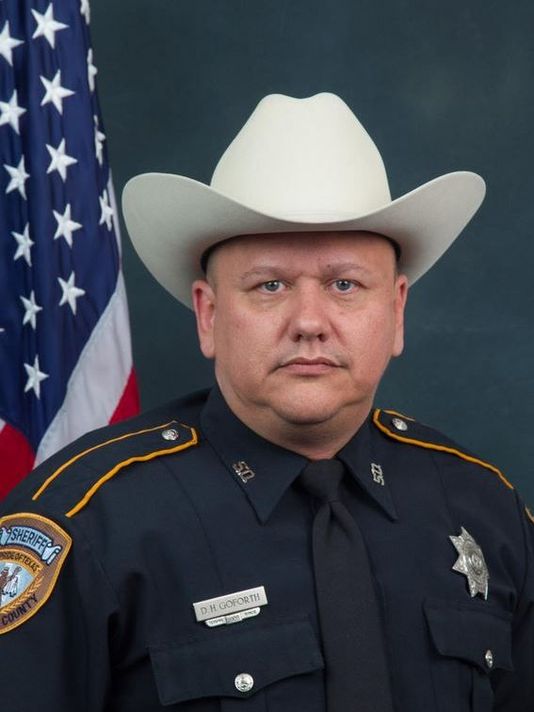 Harris County authorities in Texas have a man in custody in Friday's shooting death of a sheriff's deputy, Sheriff Ron Hickman said at a press conference Saturday. The suspect, Shannon J. Miles, has a previous criminal history including resisting arrest and disorderly conduct with a firearm. He is being charged with capital murder.
Hickman says the shooting was "unprovoked" and the department is still looking for a motive for the "cold-blooded assassination" of the officer at a Houston-area gas station.
Deputy Darren Goforth, 47, was fatally shot in the back late Friday while filling his patrol car in northwest Harris County. Hickman said ballistics tests showed a match between the weapon used to kill Goforth and a weapon in Miles' possession.