Sons of Confederate Veterans have sued UT-Austin for removal of confederate symbols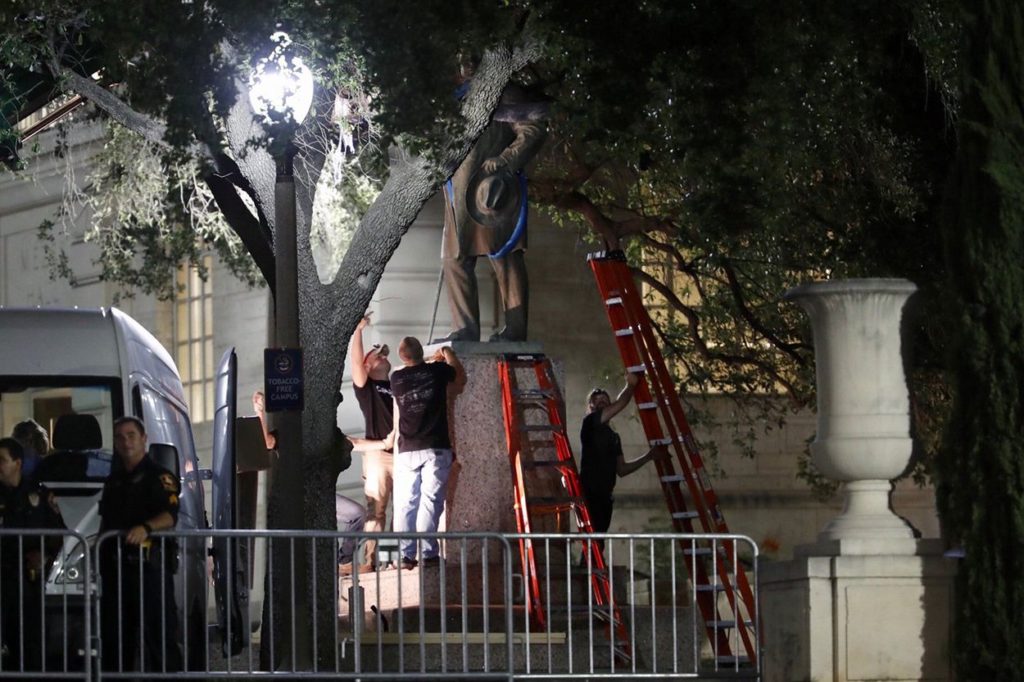 A Confederate heritage group sued the University of Texas at Austin on Thursday for removing several Confederate statues from its campus earlier this week.
UT-Austin spokesman J.B. Bird confirmed Thursday that the university had received the lawsuit by the Sons of Confederate Veterans.
Late Sunday night, 10 days before fall classes were scheduled to start, workers at the University of Texas at Austin removed statues of Robert E. Lee, Albert Sidney Johnston and John Reagan. In an email sent to the campus community just before 11 p.m. Sunday night, University president Greg Fenves announced that the statues depict parts of American history that "run counter to the university's core values." A statue of former Texas Gov. James Stephen Hogg was also marked for removal.
Bird said the university would not comment on pending litigation but that the relocation of the statues "was handled appropriately."