'Stand With Prophet' event in Texas draws thousands of protesters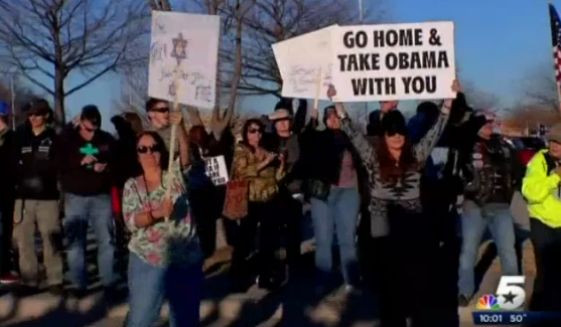 1993 World Trade Center bombing co-conspirator was scheduled to speak
Thousands of protesters reportedly demonstrated outside of a Muslim conference in Texas Saturday night where an unindicted co-conspirator in the 1993 World Trade Center bombing was scheduled to speak.
The "Stand With the Prophet in Honor and Respect" conference, hosted at the Curtis Culwell Center, in Garland, billed itself as a fundraiser to build a center dedicated to training Muslims in media and teaching them how to combat Islamophobia.
"This is not an event. It is the beginning of a movement. A movement to defend Prophet Muhammad, his person, and his message," the event website says.