Supreme Court, immigration top concerns as early voting begins in Florida's crucial I-4 corridor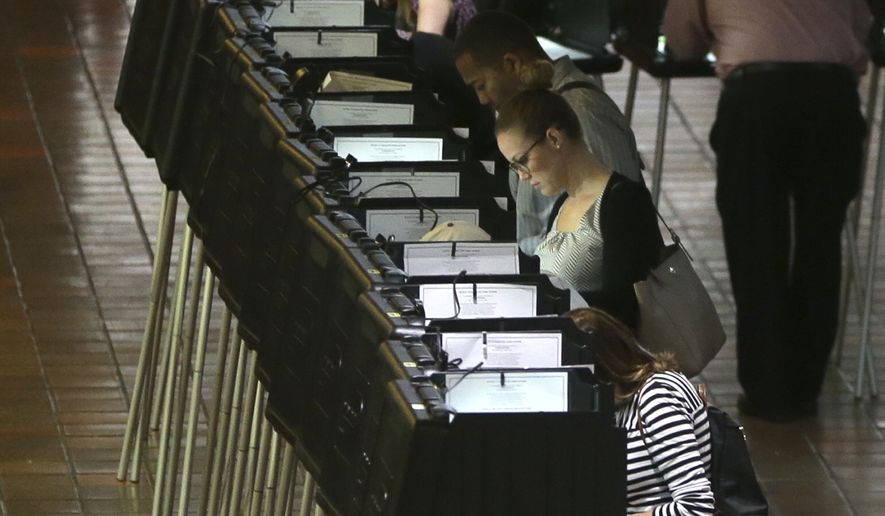 ORLANDO, Fla. — Donald Trump's backers are responding to his complaints about illegal immigration, Hillary Clinton's backers say Mr. Trump is unfit for office — and voters on both sides say the Supreme Court is of paramount importance as early voting began Monday in this crucial battleground state.
Edwardo Arenas emerged from the polling place and rattled off a list of reasons why he voted for Mr. Trump. The Supreme Court topped the list, as he looked to Mr. Trump to nominate conservative justices who would protect the Second Amendment and other liberties.
He also got riled up about illegal immigration, which has been the cornerstone of the Republican presidential nominee's campaign.
"You have to protect your borders," said the 50-year-old truck driver of Puerto Rican and Cuban descent. "I don't know what people don't understand about 'illegal.' You don't have to bring all the poor people to your country. We all end up paying for them with higher taxes."
"Americans first, and Americans means all U.S. citizens," he said.