Suspended Alabama Supreme Court Chief Justice Roy Moore responds to judicial ethics complaint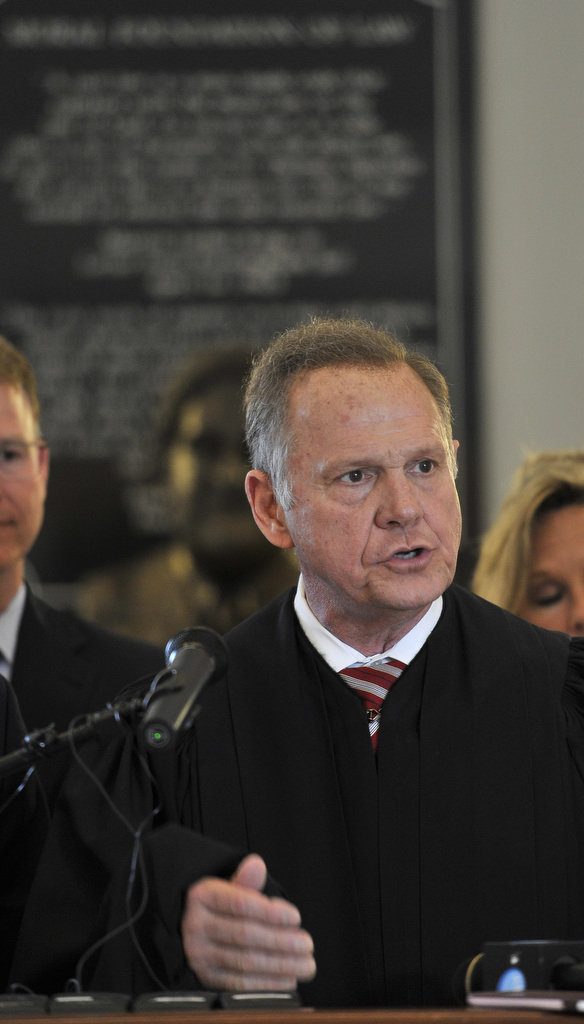 Suspended Alabama Chief Justice Roy Moore responded Tuesday to judicial ethics charges leveled last month by the state's Judicial Inquiry Commission regarding an order he issued in opposition to gay marriage.
Moore, in his response, asks the Alabama Court of the Judiciary to dismiss the charges filed by JIC against him.
Moore had a deadline – extended to today – in which to respond to the JIC's charges. which were brought May 6. The charges center on Moore's alleged violation of judicial ethics when in January he advised probate judges in the state that the Alabama Supreme Court's order from March 2015 telling them not to issue same-sex marriage licenses was still in effect, despite the U.S. Supreme Court's ruling three months later making same-sex marriage legal nationwide.
Now that Moore has responded the Alabama Court of the Judiciary will set a trial date to hear the charges.