Tea Party Express head predicts Sen. Chambliss will be 'primaried'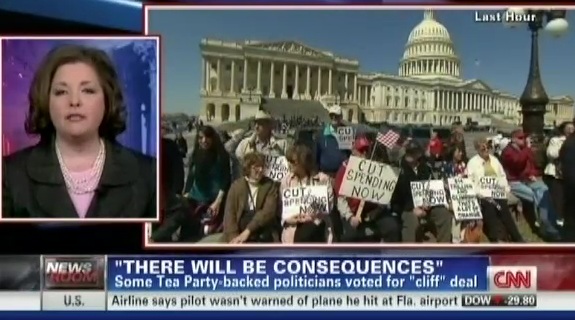 Tea Party Express Chairwoman Amy Kremer added her voice on Thursday to the growing chorus of conservatives warning that Sen. Saxby Chambliss (R-Ga.) can expect a primary challenge from the right in 2014.
Kremer said on CNN that though the Tea Party Express hasn't yet decided which lawmakers it plans to target in 2014, the group is "going to be focusing on" a number of Senate races in the upcoming cycle.
She did not specify if the group would play a role in Chambliss's race, but predicted that he would be challenged when he's up for reelection two years from now.
Chambliss was one of a majority of Republican senators to vote earlier this week for the "fiscal cliff" bill, which sought to avoid tax increases and budget cuts. Kremer expressed frustration that he wasn't conservative enough.
"The Tea Party Express, we haven't decided anything at this point, but I can tell you I live in the state of Georgia and Saxby Chambliss is going to be primaried. Our own senator. It's unacceptable to have somebody who votes with the Democrats more than they do with the conservatives, and he has proven time and time again he's all about the spending," she said.