Ted Cruz Wants Prosecutor To Probe Whether Hillary Broke Law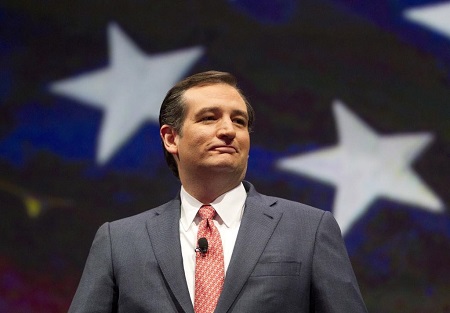 Republican presidential candidate Ted Cruz said Tuesday he would like to see a "non-partisan prosecutor" conduct an investigation into whether Hillary Clinton broke the law by using personal email to conduct official business while serving as secretary of state.
"There ought to be a fair and impartial investigation by a non-partisan prosecutor to determine, 'did she violate federal law,' or even worse, 'did she commit a criminal offense?'" the Texas Republican senator said in an interview live-streamed Tuesday by the Texas Tribune.
"I think the relevant question for Hillary Clinton that needs to be investigated is, 'did she violate the law?'" Cruz said. "Her conduct on its face appears to be directly contrary to federal law and may have even constituted a criminal offense."
Pressed by Texas Tribune political reporter Jay Root on his own personal email habits, Cruz acknowledged that he uses a private email account, because, unlike Clinton, there is no rule against a member of Congress doing so.