Ted Strickland steps into controversy by cheering the timing of Justice Antonin Scalia's death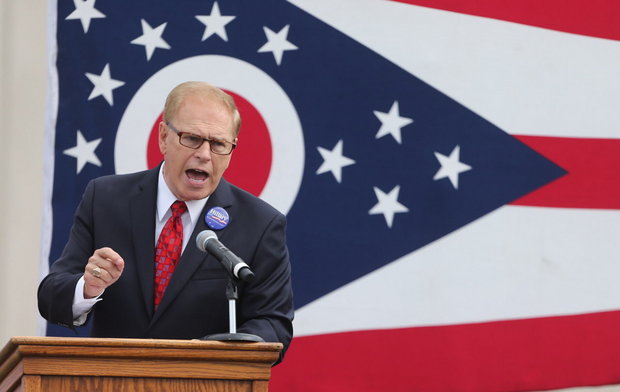 CLEVELAND, Ohio – Former Ohio Gov. Ted Strickland, a Democratic Senate candidate, has apologized for cheering the timing of U.S. Supreme Court Justice Antonin Scalia's death.
"My friends," the former governor said Monday at an Ohio AFL-CIO event in the Cleveland area, "a lot of average citizens out there don't understand the importance of that court.
"I mean, the death of Scalia saved labor from a terrible decision," Strickland continued, as his audience clapped and laughed. "And I don't wish anyone ill, but it happened at a good time, because once that decision had been made it would have been tough to reverse it."
Audio of Strickland's remarks was recorded by the NTK Network and shared Wednesday morning by the National Republican Senatorial Committee and the right-leaning America Rising PAC. Strickland, through his campaign, issued an apology within hours.
"That was an insensitive remark and I apologize," Strickland said.