Texas considers allowing open carry of handguns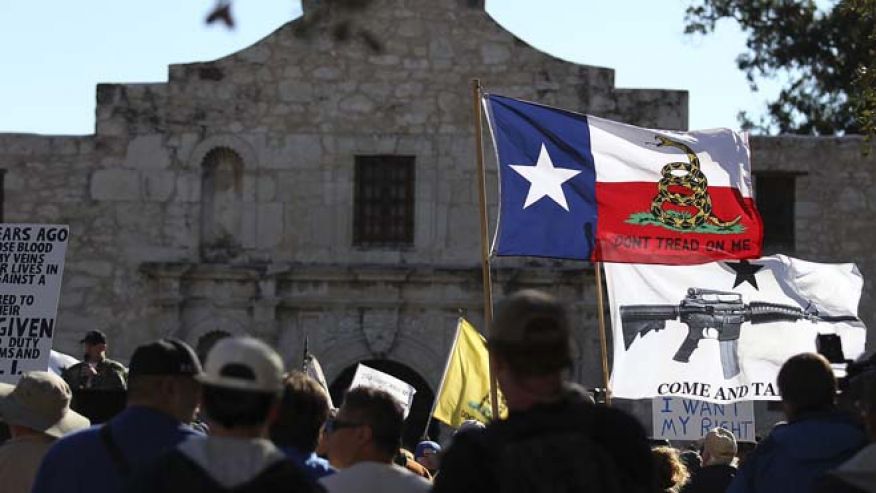 AUSTIN, Texas – Long depicted as the rootin'-tootin' capital of American gun culture, Texas is one of the few states with an outright ban on the open carry of handguns.
That could change in 2015, with the Republican-dominated Legislature and Gov.-elect Greg Abbott expected to push for expanded gun rights.
"If open carry is good enough for Massachusetts, it's good enough for the state of Texas," Abbott said the day after his election last month.