Texas court hearing case to limit gay marriage legalization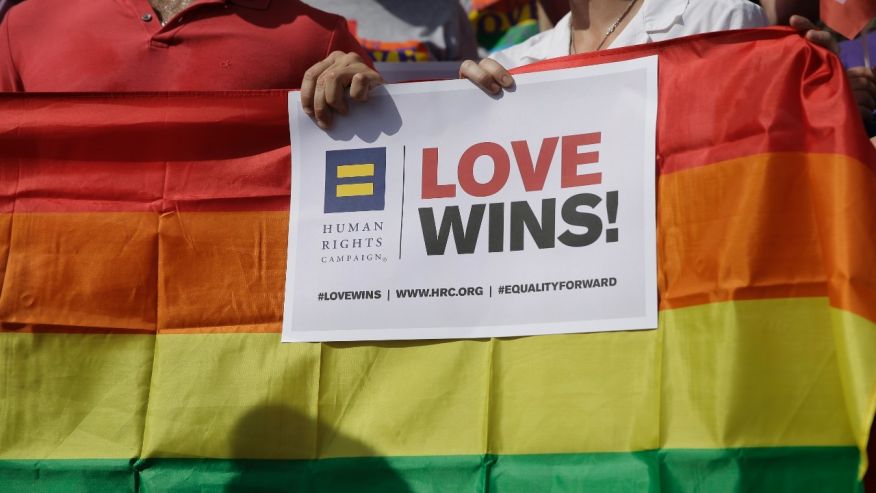 AUSTIN, Texas – The Texas Supreme Court agreed Friday to hear a Houston case that top conservatives hope will provide an opening to challenge the landmark 2015 ruling legalizing gay marriage nationwide.
Reversing its previous ruling, the state's highest civil court set arguments for March in a lawsuit seeking to halt same-sex spousal benefits that America's fourth-largest city offers its municipal employees. The nine Republican justices had ruled in September not to hear the case in the wake of the U.S. Supreme Court's ruling from the previous summer that gay marriage was constitutional nationwide.
But Gov. Greg Abbott, Lt. Gov. Dan Patrick and state Attorney General Ken Paxton filed a subsequent brief saying that the case could serve as a platform to help Texas restrict the scope of the high court decision.
"Major constitutional rulings by the United States Supreme Court routinely give rise to waves of litigation exploring the contours and limits of the court's pronouncement," the three Republicans wrote in an October brief. "This case is one of many cases that will require state courts to examine the scope of the right to same-sex marriage announced by the Supreme Court."