Texas moves to cut Planned Parenthood's Medicaid funding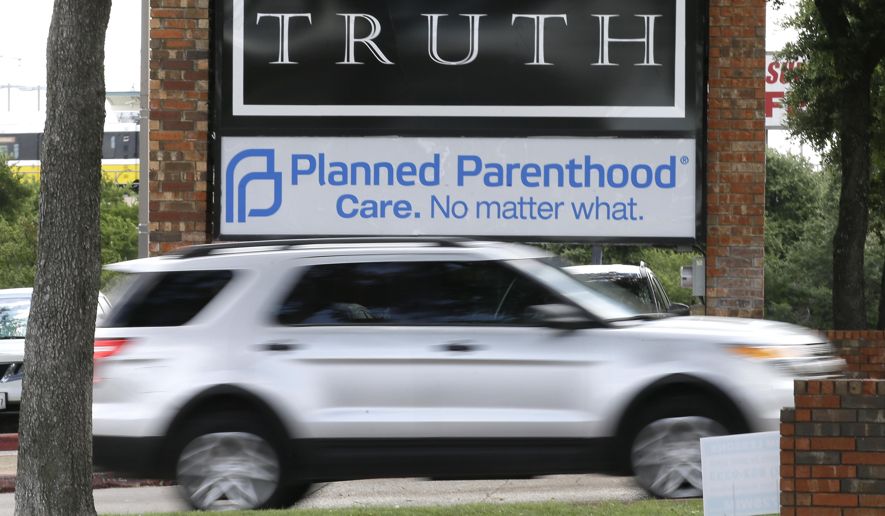 Texas officials are moving to strip millions of Medicaid dollars from Planned Parenthood in the wake of allegations that the nation's largest abortion provider impermissibly traffics in fetal body parts from abortions.
Stuart Bowen, the inspector general for the Texas Health and Human Services Commission, sent a final notice to Planned Parenthood on Tuesday informing the group that their Medicaid funding will be cut off in 30 days, more than a year after the governor initiated the process to get Planned Parenthood off of the taxpayer dole.
Citing an undercover video investigation showing top Planned Parenthood officials discussing the trade of fetal tissue and organs, Mr. Bowen said Planned Parenthood is unfit to serve the people of Texas.
"Your misconduct is directly related to whether you are qualified to provide medical services in a professionally competent, safe, legal and ethical manner," the inspector general wrote in the letter. "Your actions violate generally accepted medical standards, as reflected in state and federal law, and are Medicaid program violations that justify termination."
At stake is approximately $4 million in annual Medicaid funding. The letter said Planned Parenthood can appeal the decision by requesting an administrative hearing within the next 15 days.