Texas Sues to Block Syrian Refugees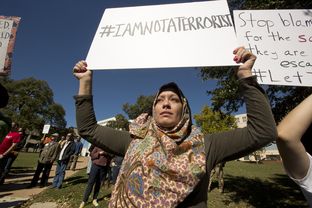 Texas has gone to federal court in its efforts to keep Syrian refugees out of the state, filing suit against the federal government and a refugee resettlement nonprofit.
In a lawsuit filed Wednesday afternoon in U.S. District Court for the Northern District of Texas, Attorney General Ken Paxton claims the federal government and the International Rescue Committee — one of about 20 private nonprofits that have a state contract to resettle refugees in Texas — are violating federal law by moving forward with the planned resettlement of two Syrian families. One is expected to arrive in Texas as soon as Friday.